Signature Wines Discovers Wine Rack's New Look Store
---
Posted on Fri 20th Feb 2015 at 11:29
---
---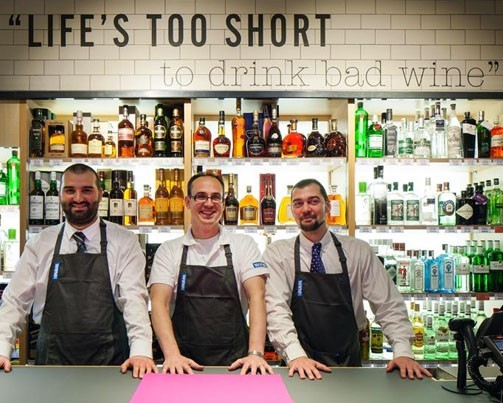 ---
Signature Wines would like to extend a hearty congratulations to Wines Rack's new West Byfleet store, which has just been named 'Best Small Store Design of the Year' at the Retail Interior Awards. This new concept store hosted a special wine tasting event last Friday which Dominic Thranum; Business Development Manager for Signature Wines, attended to showcase two Stobi Wines already stocked by Wine Rack.The wine tasting event was a big success and a great way for the store to showcase its wine knowledge and to prese
---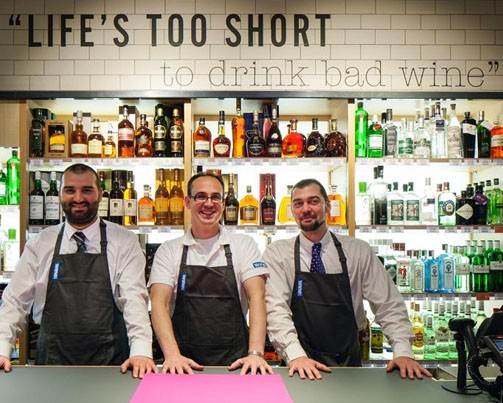 This new concept store hosted a special wine tasting event last Friday which Dominic Thranum; Business Development Manager for Signature Wines, attended to showcase two Stobi Wines already stocked by Wine Rack. The wine tasting event was a big success and a great way for the store to showcase its wine knowledge and to present some new and exciting wines. Store Manager Norbert Jozsa said, "First of all, a big thank you to Dominic for doing the tasting for us last Friday. It was great having someone to walk our customers through the wines."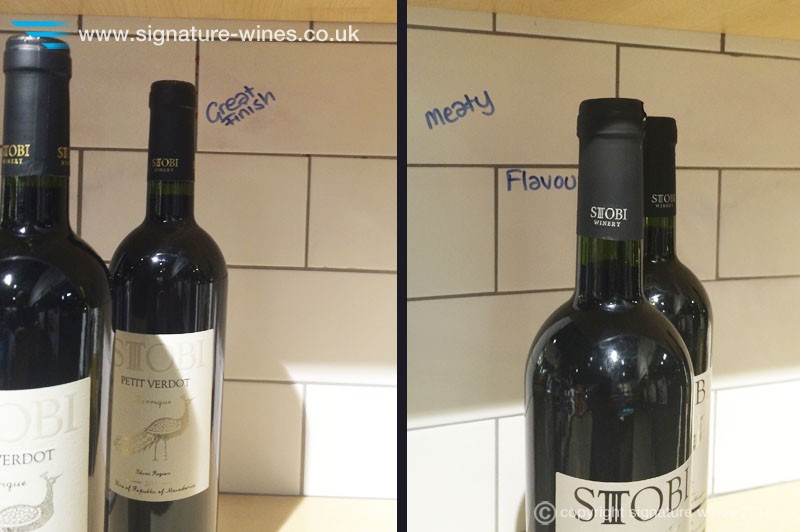 "His presence helped to lift the tasting to the next level, customers heard the story behind the wines from an actual Signature Wines team member and this made it more personal." The Best Value Wine in the Shop..... The new store features a seated tasting table as well as sections dedicated to helping customers find the perfect wine. Customers can also get involved and leave their comments on wines on the innovative 'Wall of Excellence'. Fine wines over £15 are displayed alongside sections featuring 'New Discoveries' and 'Staff Favourites'.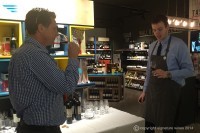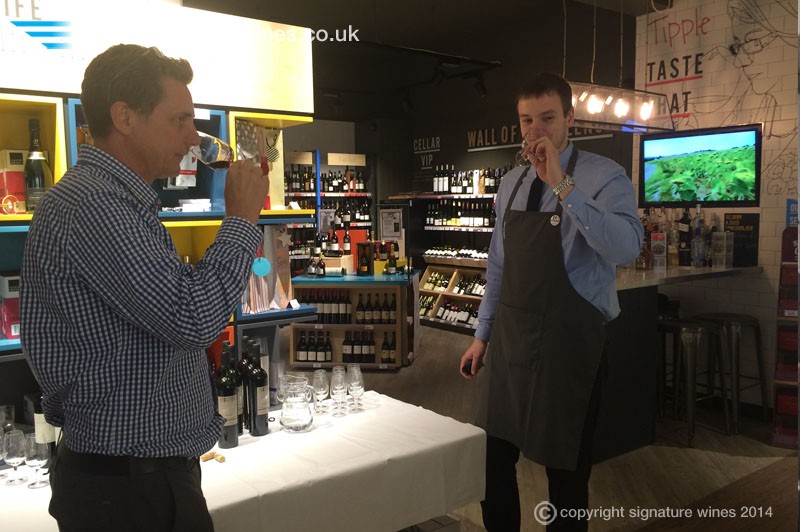 Dominic, pictured here with Norbert, said "It is a fantastic store, with customers really put at the heart of the experience. Staff know their stuff and there is a general fun atmosphere which makes the whole experience really great for the customer. It was great to be at the wine tasting and to hear comments from customers about the Stobi Vranec and Petit Verdot Barrique. I especially loved the comments written on the wall which included 'great finish' for the Petit Verdot Barrique and 'meaty and flavoursome' for the indigenous Vranec. This is an exciting new concept and I look forward to seeing more stores like this appear."

About Stobi's wines, Norbert went on to say "I have been a big fan of both Stobi wines since the first time I tasted them. Vranec is full of flavours, a very well balanced wine, one of the best value wines we have in our shop. It became the favourite wine for many of our customers, and judging from the reactions we got from those who tasted it for the first time on Friday's tasting I am confident the Vranec will gain more and more followers every week."

"My pick however, would be the Petit Verdot. Once you decant it and let it breathe for a while, it opens up beautifully and its true potential shines through. It is deliciously flavoursome, with a really long finish. The presentation of the wines is great, both the choice of the bottle style and the label design are elegant and indicate the high quality. We got a lot of positive feedback from our customers at the tasting, some of them have already came back to buy some more." Stobi Wines – Something new, something different, something exciting! In summary, Norbert said, "Stobi wines are amongst the favourites of our whole team at Wine Rack West Byfleet, and all of us really got behind them. These wines are definitely one of our choices, when a customer would like to try something new, something different, something exciting." We would like to thanks Norbert for inviting Signature Wines to be present at the event; as a retail wine supplier it is great to work with someone as passionate about wines as we are. As a specialist wine importer and distributor, Signature Wines is dedicated to supporting retailers in any way they can to help promote wine from the Eastern Mediterranean wine region of Macedonia. If you stock Stobi wines and want to host a wine tasting event, contact us here and we will be able to send you our wine specifications sheet which highlights the wines characteristics, tasting notes and detailed specifications along with information about the winery, history and region.
---