SITT Autumn Q&A Sessions
---
Posted on Sun 28th Aug 2016 at 09:28
---
---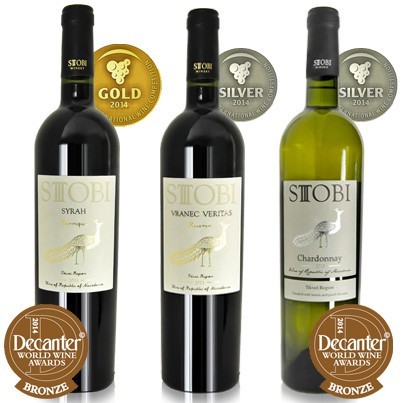 ---
If you want to learn more about our wines and prepare yourself for the Specialist Importers Trade Tasting (SITT) then read this short Q & A. It gives you an insight into our wines, what wine will get you talking at the event, exciting new developments coming to Signature Wines and what wines we recommend for on and off trade.
---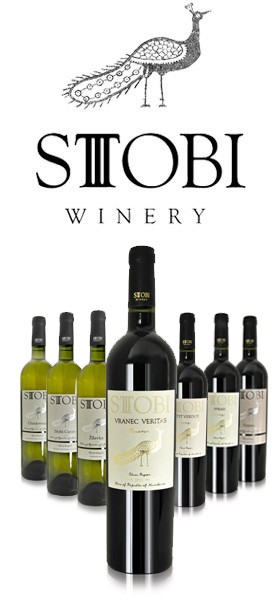 1. Why have you chosen SITT Autumn to showcase your wines? Signature Wines is a specialist wine importer focusing on produce from emerging wine regions that bring new desirable flavours and quality wines to the UK. Hence, this event proves a perfect opportunity to introduce wines from the award winning Stobi Winery in Macedonia to both the on and off trade as well as boost awareness through the attending media.
2. What wine on your stand is the most likely to get people talking at SITT Autumn? The outstanding reviews already received on the Žilavka 2013 makes it an indisputable delightful white wine that is destined to receive the most attention. Indigenous to the Tikveš region, hand harvested and vinified in a leading £16mn technological infrastructure with acute attention to detail it has aromas of lemon, white peach and hints of spice. It is balanced, medium bodied with a white pepper long finish.
3. What is your choice selection of wines for Autumn/Winter? Described in The Independent newspaper as 'a gem from Macedonia' and indigenous to the region are Stobi's two Vranec red wines. Translated into Enlglish, Vranec means Black Stallion and is a great metaphor for the bold and powerful taste of the wine. Both benefit quality vinification processes including remontage, delestage and micro oxygenation in steel tanks, MLF treatment and aging for 20months in Slavonian oak. The premium presentation, Vranec Veritas Reserve is harvested at a controlled yield of 60hl/ha as opposed to 70hl/ha and undergoes an additional 10 days MLF treatment.
4. Any exciting/newsworthy developments in your business? We are very pleased to welcome Miss Jyoti Bhatia as Operations Director of Signature Wines. She comes with a wealth of experience in E-Commerce and we look forward to enabling retailers to use our website to place orders in the near furture
5. Will you be bringing any medal-winning wines to SITT? Yes! We are delighted that Stobi's range of wines have won numerous awards during 2014, including the Stobi Syrah Barrique which won a gold medal at the Balkan International Wine Competition 2014, a bronze medal at the Decanter World Wine Awards 2014 (DWWA) and a Bronze award in The Sommelier Wine Awards 2014 (SWA). Also, the Stobi Vranec Veritas Reserve won a silver medal at the Balkan International Wine Competition 2014 and a Bronze award in The Sommelier Wine Awards 2014 (SWA). The Stobi Chardonnay won a silver medal at the Balkan International Wine Competition 2014 and a bronze medal at Decanter World Wine Competition 2014 (DWWA). Finally the Stobi Vranec won a Bronze award in The Sommelier Wine Awards 2014 (SWA).
6. Who should come to your table at SITT and why? E.g. which sector? Those that want to be transported to heaven in a sip! Seriously, we welcome everyone but really those that are interested in offering their customers new tastes at reasonable prices. We are always interested in hearing the feedback of on the ground trade that includes both on and off trade retailers, that know what their consumers like and what they are willing to pay. We are grateful for the support of those that have already confirmed their attendance and specifically looking forward to attending the event to try our new vintages.
7. Name an ideal wine on your stand for on-trade buyers? We would suggest our award winning Stobi Syrah Barrique. It is suitable for vegetarians and vegans and partners best with red meat, stews and farmhouse cheeses. It has aromas of blackberry and raspberry with a hint of spice; dry, full bodied, with refined tannins and a long finish. Every vinification care is taken from it being hand harvested to barrel aged for 18months in 80% French oak and 20% American oak.
8. Name an ideal wine on your stand for off-trade buyers? We would recommend the Vranec as it offers retailers the opportunity to sell a high quality wine at an affordable price that we are confident will lead to quick repeat purchases. In addition, the fact that the Varietal is not mass produced (or discounted), unique in that it is indigenous to the region, comes from a historic wine making area initiated during the Roman occupancy of Macedonia 168BC and vinified in a futuristic infrastructure at the Stobi winery provides ample USPs to engage with consumers.
9. Food and wine pairing – tell us your perfect Autumn/Winter match? All our reds are hearty wines with strong flavours and are served best with roasted red meats including lamb, beef and pork. For those with adventurous palettes we suggest a delicious Moroccan lamb tagine (or a vegetable tagine is equally as good); the intense flavours of this tagine mean that you can pair it with a magnificent robust wine such as our Stobi Petit Verdot Barrique.
---